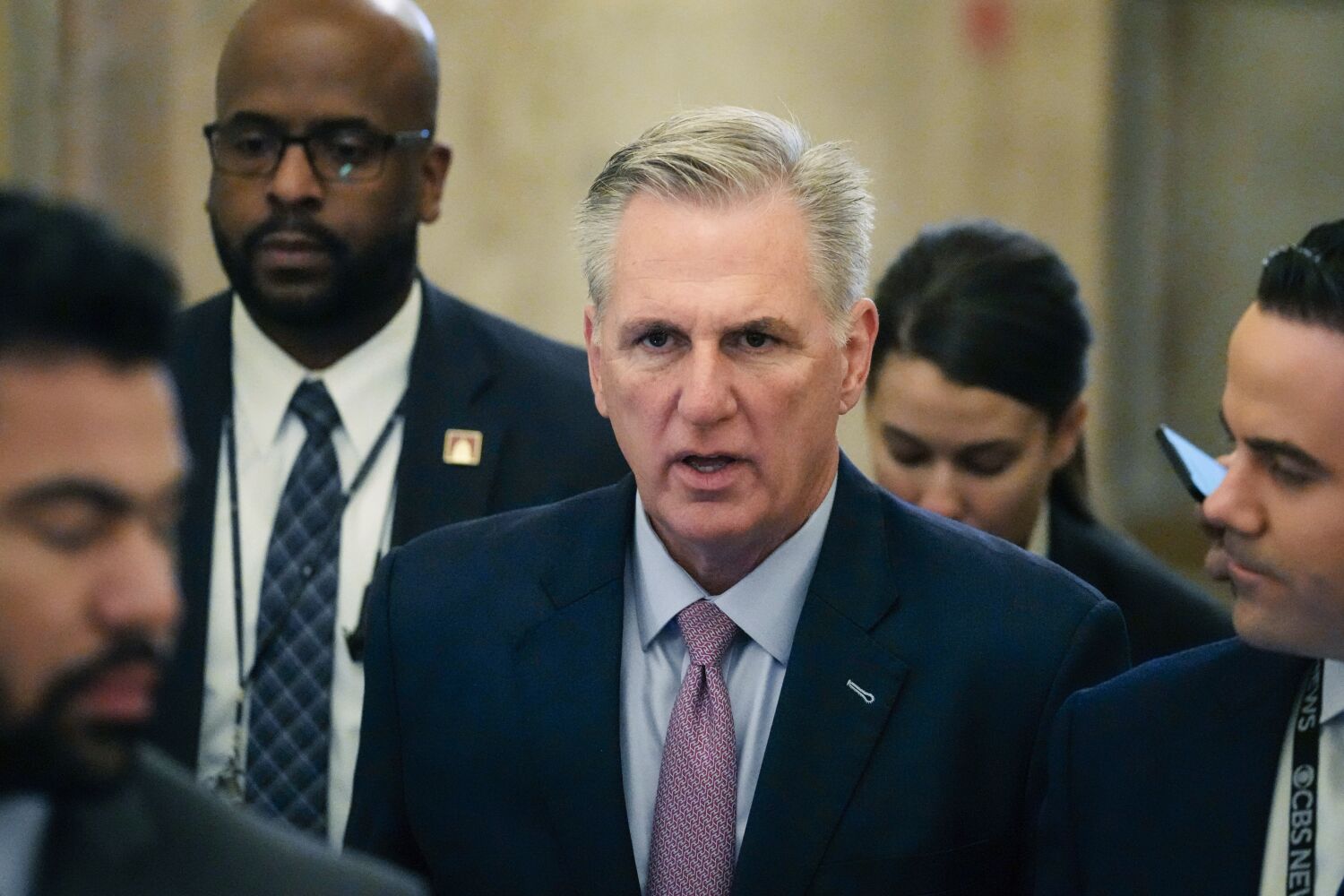 SAN DIEGO — 
The inability to elect a speaker to the House of Representatives imperils Congress and the country, Democratic members of San Diego's congressional delegation said Friday afternoon, as Rep. Kevin McCarthy worked to nail down the remaining votes he needed to become speaker.
"I think this is a really dangerous moment for our country," Rep. Sara Jacobs, D-San Diego, said. "It's really problematic that we can't form a government. It has real implications for our country and national security."
As of Friday evening, the House had tried and failed to elect a new speaker throughout 13 rounds of voting all week. With a new but slim Republican majority, McCarthy, R-Bakersfield, kept falling short of the votes needed to secure the post, as hard-right members of his party opposed him and floated alternative nominees.
Democrats unanimously supported their party's leader, Rep. Hakeem Jeffries of New York, leaving no candidate with a majority of votes. The House has scheduled its 14th vote for 7 p.m. Pacific time Friday.
Without a speaker and established rules for the session, representatives-elect can't be sworn in, and members cannot receive security briefings, form committees or enact legislation.
"We don't have access to classified information. We can't do our jobs," Jacobs said.
Rep. Juan Vargas, D-San Diego, said the stalemate also leaves Congress hamstrung in its fiscal responsibilities.
"We're going to have to pay bills, and if we don't raise the debt limit, we're going to default on a bunch of loans," Vargas said.
To bide time between votes, members said they're texting, talking to colleagues and playing games on their phones.
"I do my puzzles: Worldle, Wordle, Quordle, Octordle," said Rep. Scott Peters, D-San Diego. "That only takes up about 20 minutes."
San Diego County's two other members of Congress — Reps. Mike Levin, D-San Juan Capistrano, and Darrell Issa, R-Bonsall — did not respond to requests for interviews Friday.
Peters and other local Democrats said Republican colleagues were seething at the impasse, which Peters likened to a family argument during "the worst Thanksgiving dinner."
"They're about as angry as a bunch of wasps," Vargas said. "They thought they won, and it would be a fairly easy transition into the majority. Now they're stuck in complete dysfunction."
Jacobs, who was sworn into her first term days before the Jan. 6, 2021, attack on the Capitol, said the battle for the speaker's post sends unwanted messages about U.S. stability. "I think it is a gift to our adversaries around the world," she said.
After as many as 20 members of his party rejected McCarthy in earlier rounds of voting, the California Republican had won over all but six GOP opponents by Friday afternoon, through concessions to the holdouts.
Jacobs said Republican colleagues have assured her that McCarthy is likely to close the deal Friday night. But she said she anticipates additional conflicts and stalemates once the House is convened.
Vargas said he believed McCarthy made too many concessions to lead effectively, even if he clinches the post. "He's given away the store already," he said.
Vargas and Peters said some Democrats would be willing to negotiate with Republicans on a compromise candidate, but they don't see any movement in that direction.