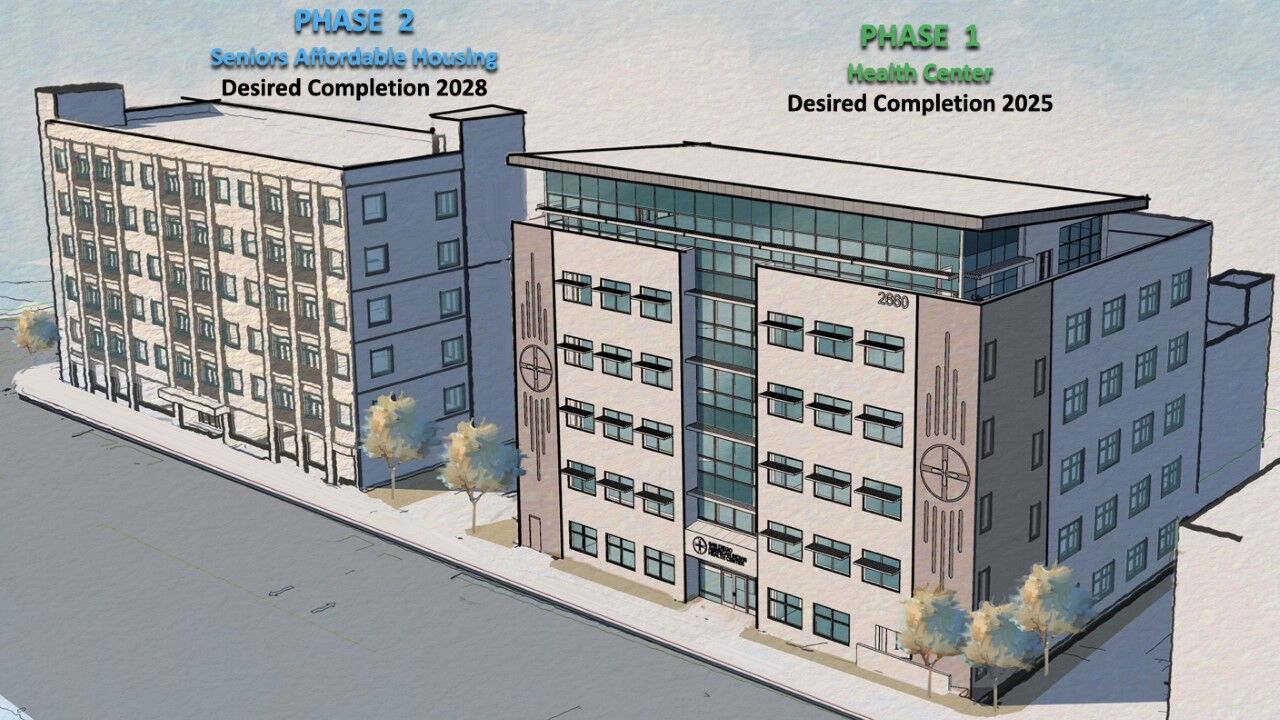 The San Diego American Indian Health Center in Banker's Hill is embarking on a $25 million fundraising effort to build a new clinic that is double the size of its current facility.
The center, located on First Avenue, provides medical, behavioral health and dental care services and a community wellness program to about 8,000 patients. Once the larger facility is built, the clinic will be able to take on even more clients and offer additional services, including X-rays, mammograms and ultrasounds.
CEO Kevin LaChapelle said being able to offer more services in-house is an important step toward getting patients the care they need more efficiently. When the center's patients need to be referred out to other medical facilities for certain tests, it can cause delays for when they can receive treatment and alter the prognosis of their health condition.
"There's been a huge issue during COVID where a lot of people were not able to get in and get their mammograms done," LaChapelle said. "Right now when we refer people out to imaging places, it's easily a few months to get someone in there."
The current clinic is housed in two buildings that were originally a motel and an apartment building built more than a century ago, so LaChapelle said the structure is not ideal for the current medical use and too small to expand services.
When construction of the new, 5.5-story building begins — most likely later this year — it will replace a smaller building and parking structure on the center's property. The top floor will feature a large outdoor space where the clinic can host cultural events and have an outdoor garden space.
Once completed, SDAIHC will tear down its old facility and replace it with affordable senior housing, which has been identified as an important factor for the long-term health of the clinic's older adult clients.
"Housing security and food security absolutely has such a huge impact in people's health and well-being — not just physically, but also mentally and spiritually, the mind, the body, the spirit, everything," LaChapelle said.
He added that in recent surveys of the clinic's patient population, the number of elders scared of becoming homeless has increased significantly.
Although about a third of the clinic's patients are tribal members, he said the clinic serves Native and non-Native people alike with its dual funding under Indian Health Service and the Health Resources and Services Administration.