Stripe is a favorite among startups and tech-savvy businesses for online payment processing because it offers highly versatile software for creating custom checkouts. However, it's not the best online payment processor for everyone. Some businesses want something simpler and cheaper or a solution that provides a (point-of-sale) POS or virtual terminal payment processing.
We evaluated dozens of credit card processors to find the best alternatives to Stripe:
Stripe Alternatives Compared
Stripe at a Glance
Stripe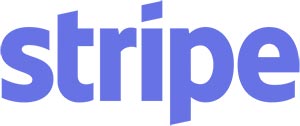 Pros
Flexible
Highly integratable
24/7 support
International currencies
Cons
Must build your own POS
Requires technical expertise
Not for high-risk businesses
Stripe Pricing
Monthly fee: $0
In-person processing fee: 2.7% + 5 cents per transaction
Online fee: 2.9% + 30 cents per transaction
International cards processing fee: + 1% for cards, +1% for currency conversion
ACH: 0.8% (max $5)
Instant payouts: Add 1%, min 50 cents
Discounts for volume sales, multi-products, interchange plus, nonprofit organizations
Chargeback fee: $15
Virtual terminal: $0
Card readers: $59
Recurring payments: 0.5% or 0.8%
Since our last update:
Stripe is renewing its efforts to allow cryptocurrency transactions. In May 2022, Stripe teamed up with OpenNode to allow customers to accept Bitcoin. Users will need the OpenNode app to convert payments into Bitcoin. Its Crypto Payouts tool is still in Beta. If you need cryptopayments now, consider PayPal.
Stripe is on our list of:
---
When To Use an Alternative to Stripe
Stripe is highly customizable, secure, and scalable as your business grows. However, there are times when its complexity and specialization make other solutions a better choice:
---
Square: Best Overall Stripe Alternative
Square

Pros
Transparent, flat-rate pricing
No monthly fees or minimums
Free user-friendly POS and online store
Reasonable ACH fees
Cons
Not suited for high-risk businesses
Account stability issues
Limited support hours
How It Compares to Stripe
Both offer zero monthly subscription and flat-rate pricing.
Both charge 2.9% + 30 cents for online payments.
Stripe's card-present and mobile processing rates are more expensive.
Square provides free POS software and built-in ecommerce tools while Stripe requires a third party or programming skills for both features.
Stripe's hardware is more expensive.
Square is a highly popular and well-rated payment processor that usually tops our lists because of its free POS system and ability to grow with your business. Unlike Stripe, you can start selling immediately upon signing up for Square—no programming is needed.
The POS system is top-notch and works not only for stores but for restaurants, spas, salons, and service industries. It offers an integrated online store and a mobile app for selling on the go. Plus, as your business grows, it offers additional software for loyalty plans, marketing, and even payroll. Its banking services include checking and savings accounts and loans. While Stripe does not have these services, it does connect to a network of banks to let you create cards and financial products for your customers, something Square cannot do.
Square appears on our lists of:
Square Pricing
Monthly fee: $0
Card-present transaction fee: 2.6% + 10 cents
Ecommerce and invoice transaction fee: 2.9% + 30 cents
Card-not-present transaction fee: 3.5% + 15 cents
ACH Fee: 1% (minimum $1)
Afterpay (Buy-Now-Pay-Later) fee: 6% + 30 cents per applicable transaction
Instant payout fee: 1.5%
Chargeback fee: None; up to $250 per month for chargeback protection
Card reader: $49
For all its versatility, however, Square is a closed system. It does not allow other payment processors and cannot match Stripe for integration into websites or complex payment processing needs. Learn more in our review of Square vs Stripe.
PayPal: Best for Value-added Payment Options for Ecommerce
PayPal

Pros
No monthly fees or minimums
Accept payments in 200+ countries
Highly integratable
Free POS
Cons
Virtual terminal costs extra
Account stability issues
Complex fee structure
How It Compares to Stripe
Neither Stripe nor PayPal charges a monthly subscription for its payment processing.
PayPal has its own POS software, Zettle.
PayPal charges an extra fee for using its payment gateway.
PayPal's chargeback fee is slightly more expensive.
Stripe offers custom rates for businesses with large transaction volume; PayPal does not.
Stripe's pricing plan is simpler than PayPal's.
In the News:
Effective Oct. 31, 2022, US business accounts can't receive personal transactions from PayPal accounts outside the US, nor can US PayPal accounts send personal transactions to business accounts outside the US. In July 2022, PayPal prohibited US business accounts from sending or receiving personal transactions to US personal accounts.
PayPal rivals Stripe as one of the most popular online payment processors. However, where Stripe is more difficult to implement and maintain, PayPal has a reputation for being user-friendly for both customers and merchants.
It accepts all types of payments, including credit cards and bitcoin, works internationally, and offers a free POS system, Zettle. Zettle works on countertop systems and smartphones. Further, PayPal lets you easily add buttons to your website, social media, or online store.
However, PayPal really shines as an additional payment option. In fact, studies have shown that customers are 2.8x more likely to convert when PayPal is visible. PayPal makes it easy to offer its payment processing alongside other credit card processors.
PayPal Pricing (US)
Since our last update, PayPal has made several changes to its fee structure and policies:
The cryptocurrency fee structure has changed. There are no listed cryptocurrency fees for merchants. Consumers pay 49 cents to 1.8% of purchase, depending on the amount.
Donation pricing is being increased to 2.89% + 49 cents in general and to 2.99% for PayPal Fundraisers
The instant transfer fee is 1.5%, and the maximum cap fee has been removed.
See PayPal's website for more information.
POS fee: $0
Standard card-present fee: 2.99% + 49 cents*
Card-present fee (Zettle): 2.29% + 9 cents
Keyed-in fee (Zettle): 3.49% + 9 cents
Online transaction fee: 3.49% + 49 cents*
International transaction fee: 1.5% fee, 3%–4% spread for currency conversion
Chargeback fee: $20
Dispute fee: $15
Instant transfer fee: 1.5%
Card reader: $29 for the first; $79 for additional
*The fixed fee of 49 cents is US-only. Fixed fees vary by country of business.
Despite its versatility, Stripe is the better option for customization. Stripe also accepts more currency types than PayPal (135 vs 25), and the former has more powerful API and SDK tools for programming special cases. Additionally, Stripe has fewer complaints of held funds than PayPal. Discover more in our Stripe vs PayPal article.
Stax by Fattmerchant: Best for High-volume Sales
Stax by Fattmerchant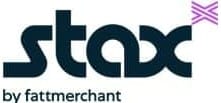 Pros
Easy to use
Stable merchant account
Excellent customer support
Same-day funding
Cons
High monthly fee
Best only for established businesses processing over $10,000 monthly
Only works with US businesses
Not compatible with high-risk businesses
How It Compares to Stripe
Stax charges monthly fees with three different plans; Stripe offers zero monthly fees for its payment software.
Digital invoicing is included in all Stax plans—you only pay the interchange + 15 cents. Stripe charges 4%–5% per invoiced transaction.
Stax now offers cheaper interchange-plus rates compared to Stripe's.
Both offer custom rates for businesses with larger sales volume. Stax defines this as >$500,000/year, while Stripe requires you to call for an assessment.
Stax has a wider range of payment terminal options and integrations.
Since our last update:
Stax has changed its plans. Its most basic plan (Growth) now offers digital invoicing and recurring payments. While Stripe charges for these on a by-transaction basis rather than with a monthly plan, these changes make Stax more attractive for small businesses that handle large volumes of invoices and recurring payments.
Stripe offers custom rates for high-volume sales, but Stax's interchange-plus rates are cheaper. There is a monthly fee to consider, but if you do enough credit card transactions, the savings may cover the monthly fee and still save you money.
Stax stacks up to Stripe in terms of functionality and features. Stax says it integrates with over 90% of third-party POS systems but most through Zapier. Further, if you want it programmed directly into your software, Stax Connect has in-depth API and SDK support. Stripe, meanwhile, has direct integrations. Of course, Stax is still ahead in the in-person sales category, with more choices of POS hardware and a native mobile app. Businesses also enjoy the ability to send custom payment links to customers.
Stax Pricing
Since our last update:
Stax has lowered its custom plans to support businesses making over $500,000 annually. Before, it was $5 million.
Monthly fee: $99–$199
Card-present transaction fee: Interchange + 8 cents*
Card-not-present transaction fee: Interchange + 15 cents*
Optional software packages: $29–$129 monthly for features like reporting dashboard, ACH payments, invoicing, Text2Pay, web-hosted payments, recurring payments, chargeback manager, and dedicated support
Chargeback fee: $25
Custom plans available for businesses processing over $500,000 annually
Stripe, of course, blows away Stax—and all the others—by having over 1,250 integrations in addition to its powerful programming tools. Even Stax itself says Stripe is better known for online payments, while Stax takes a more holistic approach.
*Interchange rates are what the issuing credit card company charges, and vary by card type and use. Learn more in our article on interchange fees.
PaymentCloud: Best for High-risk Merchants
PaymentCloud

Pros
Competitive rates
Excellent customer support
Good customer reviews
Handles high-risk sales
Cons
Fees not transparent
Supports limited CBD products
No mobile app
How It Compares to Stripe
PaymentCloud supports high-risk businesses; Stripe does not.
Neither provider requires application, setup, or annual fees.
Stripe does not charge a monthly fee, Payment Cloud merchants pay up to $30 per month.
Like PayPal, PaymentCloud charges an extra monthly fee for the use of its payment gateway.
Both providers impose a chargeback fee, with PaymentCloud slightly more expensive.
PaymentCloud offers same-day payouts without an additional fee.
In the News:
In Sept. 2022, Stripe changed the countries deemed high risk. We've changed the write-up to reflect that. Find more information on Stripe's website.
If you run a business that sells high-risk items or is considered a high-risk business for other reasons, you may not be able to work with Stripe. It sometimes imposes restrictions, such as setting up a funds reserve—if it approves you at all. (Stripe also has definite prohibitions for businesses dealing with high-risk jurisdictions such as Cuba, Iran, North Korea, Syria, and the Crimea, Donetsk, and Luhansk Regions). There are also restrictions against Russia. If this is your business, look into PaymentCloud. It's our top-recommended high-risk merchant account.
Although it does work with regular merchants, PaymentCloud specializes in high-risk businesses and products. It works with over 10 banks and walks you through the application process to get you approved. Pricing is customized depending on your situation, but user reviews say the terms are competitive. In addition, other merchant services will refer high-risk clients to PaymentCloud.
PaymentCloud Pricing
Note: These prices have changed since our last update.
No application fees, setup fees, or annual fees
Monthly fee: Starting at $0, depending on business type and use case
Medium-risk transaction fee: 2.69%–3.29%
High-risk transaction fee: 2.95%–4.25%
Large volume discounts available

Medium-risk: 2.25%–3.4%
High-risk: Call for quote

Interchange + pricing available depending on use case; call for more information
Payment gateway fee: $15/month
Chargeback fee: $25–$45
PaymentCloud offers the fastest payout of those on our list, saying it gets funds into your account in seconds rather than days. Stripe has same-day deposits—but at an additional fee. PaymentCloud will handle integration into your CRM, accounting software, POS solutions, and more. Stripe leaves this process to your team. Unlike others on our list, PaymentCloud also offers a wide range of POS systems and hardware, from Ingenico to Clover. Stripe's offerings are far more limited.
Helcim: Best for Growing Storefronts Needing Recurring Payments
Helcim

Pros
No monthly fee
Free POS and virtual terminal
Excellent 24/7 customer support
International payment processing
Cons
No high-risk merchants
Not ideal for low-volume businesses
Limited integrations
How It Compares to Stripe
Both have zero monthly fees.
Both are ideal for B2B businesses.
Stripe offers flat-rate pricing with custom discounts. Helcim has automatic volume-based discounted interchange-plus rates.
Both have excellent invoicing and recurring payment tools.
Only Helcim has free POS software.
Both handle international currency, but Helcim charges in your currency and does not convert; Stripe works with 135+ currencies.
Both impose a $15 chargeback fee.
Helcim is one of several on our list with interchange-plus pricing but has one advantage: no monthly fees. Plus, it automatically scales the rates to your level of sales, so you don't need to change plans or apply for discounts. Compared to Stripe, Helcim is a much cheaper solution for businesses doing high-volume sales, especially if they expect to scale up. It also offers free POS software, which Stripe does not have (unless you create it), making Helcim ideal for storefronts.
It processes credit cards and ACH payments and has invoicing and recurring billing tools (Stripe charges 0.5%+ for recurring billing). It also has a native POS app for countertop or mobile—something Stripe lacks—and native tools for taking food orders, managing inventory, and managing customers.
Helcim Pricing
Monthly fee: $0
Card-present transaction fee: Interchange plus 0.1% + 5 cents to 0.3% + 8 cents
Card-not-present transaction fee: Interchange plus 0.2% + 10 cents to 0.5% + 25 cents
Chargeback fee: $15, but Helcim refunds the charge for disputes settled in your favor
Card reader: $109
Automatic volume discounts
Like Stripe, it has a built-in checkout portal, although Stripe offers more templates and customizations. Helcim lets you embed payments into your website or app and process payments without handling the sensitive information associated with payments. Overall, these native features and very affordable interchange-plus pricing make Helcim a great fit for busy storefronts. In fact, Helcim is our top pick for retail credit card processing companies.
Payanywhere: Best for Small, Mobile Restaurants & Retailers
Payanywhere

Pros
Free chip card reader
Good for low-ticket sales
Free POS with employee scheduling
Next-day funding
Cons
Has complaints of hidden fees
Has an inactivity fee
Does not process international credit cards
How It Compares to Stripe
Both offer month-to-month and custom plans.
Both offer flat-rate pricing.
Payanywhere charges a $3.99 inactivity fee.
Payanywhere offers same-day deposit free of charge; Stripe requires a 1% fee.
Payanywhere's chargeback fee is slightly more expensive.
Payanywhere has a wider range of payment terminals.
Payanywhere has tools for hiring and scheduling employees; Stripe does not.
For businesses that primarily do steady, in-person sales, Payanywhere is a great app. Its rates are competitive, especially since it is a simple percentage. This makes it cost-effective for businesses with low-ticket sales such as coffee, souvenirs, and snacks. (Online, however, Stripe has much better transaction fees.)
Payanywhere has a free mobile POS app that works for small restaurants and food trucks and integrates with delivery systems. Like Stripe, you can get a virtual terminal and recurring billing. In addition, it offers employee management tools through Homebase, including time clocks, scheduling, and hiring—Stripe does not offer these. Payanywhere now offers free same-day payouts which was previously offered with a 1% fee.
Payanywhere Pricing
Card-present processing fee: 2.69%
Keyed-in processing fee: Starting at 3.49% + 19 cents per transaction
Invoice and recurring payment processing: 3.49% + 19 cents
POS software: $0
Inactivity fee: $3.99 per month after 12 months of inactivity
Card readers: $59.95
Terminals: From $9.95 per month or $349 one-time
Free same-day deposit
Offers pay-as-you-go and long-term contracts
Early termination fee (if on contract): $295
Stripe is better in that it does not have an inactivity fee; Payanywhere charges $3.99 per month after 12 months without processing transactions. Payanywhere also does not process international credit cards, making it better for domestic sales.
Payment Depot: Best for Wholesale Pricing With no Percentage Markup
Payment Depot

Pros
90-day money-back guarantee
Strong third-party integrations
Free mobile app
Free gateway and virtual terminal
Cons
Monthly fee
Best only for processing over $10,000 monthly
US merchants only
How It Compares to Stripe
Payment Depot requires a monthly subscription fee while Stripe does not.
Neither imposes a long-term contract.
Payment Depot charges interchange-plus pricing, which is cheaper than Stripe's flat-rate fee.
Unlike Stripe, Payment Depot does not impose a chargeback fee.
Both offer merchant financing through loans.
Unlike Stripe, Payment Depot does not accept international payments.
Payment Depot offers interchange-plus pricing, with no distinction between online and in-person transactions. While owned by Stax (another alternative that also offers wholesale rates in exchange for a monthly subscription), it's better suited for smaller businesses because its monthly prices are cheaper. For this reason, Payment Depot makes our list of the cheapest credit card processing companies.
Of course, the pricing is much cheaper than Stripe's, even considering the monthly fees. It also has fewer complaints than Stripe when it comes to held funds or canceled accounts. Like Stripe, Payment Depot has a third-party mobile POS, plus a choice of free third-party virtual terminals. Also like Stripe, it may offer business funding to its members that qualify and has a very high user satisfaction rate and strong third-party integrations.
Payment Depot Pricing
Monthly fee: $59–$99 (based on processing volume)
Contract length: Month-to-month, no long-term contract
Card-present processing fee: Interchange plus 8 cents
Card-not-present processing fee: Interchange plus 15 cents
Chargeback fee: $15
No setup, cancellation, chargeback and other miscellaneous fees
Custom pricing for >$500,000 in processing annually
Hardware: Starts at $49
Payment Depot falls short of Stripe in that it is only for US merchants. You also need to apply and be approved, whereas Stripe lets you sign up and go. It also lacks billing and invoicing, except through other payment gateways (Stripe has these tools).
iATS: Best for Nonprofits & Donations
iATS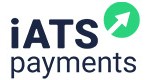 Pros
Donors can elect to pay transaction fees for you
Works with donation-specific software
No chargeback fees
Works with 14,000+ nonprofits
Cons
Contract may be needed
Does not list pricing
2+ day disbursement
How It Compares to Stripe
iATS is a dedicated software for nonprofits with business management tools; Stripe can configure its checkout pages into donation pages.
Neither provider charges a monthly fee.
Neither charges set-up or gateway fees.
Both allow international payments.
Both have hosted payment pages.
Both have online forms, but iATS can pre-populate them for recurring donors.
iATS can give your donors the option to cover the payment processing fees; Stripe does not.
iATS requires a long-term contract, while Stripe is a pay-as-you-go payment solution.
Stripe offers faster payouts, including a same-day payout option, than iATS.
iATS and Stripe are both on our lists as best for:
You can use Stripe for nonprofits, but iATS is built especially for these unique businesses. It does not list pricing online, but we've seen flat rates listed anywhere from 2.49% to 3.2% + 26 cents, making it competitive with Stripe. Over 14,000 nonprofits work with iATS, and one of its specialties is working with customer relationship management software. For example, its Brickwork processing app for Salesforce makes it easy to accept donations, track donor information, and manage donors from the Salesforce app.
Like Stripe, this payment processor relies heavily on integrations. iATS does not have its own POS system, but it lets you create online forms for your website. However, it can also create a standalone solution, which includes hosted pages and forms, to which you can add a shopping cart using its Aura program. Stripe will embed into websites but not build one for you. iATS easily integrates into donation-specific software.
iATS Pricing
iATS also differs from Stripe in that it can give your donors the option of covering their transaction fees for you. While a small addition for your donor, this can save you a great deal of money in processing fees.
Monthly fee: $0
Transaction rates: Not on its website; reports say 2.49% to 3.2% + 26 cents
ACH processing: Not on its website, but others say it costs 26 cents per transaction
One-year contract, with six months automatic renewal
iATS takes longer to process payouts than Stripe. It requires a one-year contract and works only with certified nonprofit organizations, whereas Stripe can be used for charity or for-profit businesses.
Authorize.net: Best Payment Gateway
Authorize.net

Pros
Reliable
Highly popular
Easy to integrate and use
Discounts for nonprofits
Cons
Monthly fee
No POS hardware
Users say setup, interface can be rough
How It Compares to Stripe
Authorize.net can be used as a standalone payment gateway with a different merchant account provider.
Authorize.net charges a monthly fee of $25; Stripe is free to use.
Both allow you to accept international payments with Stripe charging 1% and Authorize.net charging a 1.5% fee.
Both impose a chargeback fee, with Authorize.net fees slightly higher.
Both offer discounts for nonprofits.
Both offer custom rates for businesses processing over $500,000 per year.
Authorize.net does not charge extra fees for using its invoicing and recurring payment service.
Authorize.net is a well-known payment gateway that integrates easily into other payment solutions. While it charges a monthly fee, it is reliable and does not charge chargeback fees. You can use it as a payment gateway alone (choosing your own merchant account) or as a payment processor, where it sets you up with a merchant account. This flexibility earned Authorize.net the top spot in our evaluation of the best payment gateways.
It can handle high-risk businesses through its partners and even has partnerships for other business solutions for shipping, compliances, fraud prevention, and more. While it does not integrate as extensively as Stripe, it does have partnerships with developers who can design integrations for you.
Authorize.net Pricing
Monthly fee: $25
All-in-one processing fee: 2.9% + 30 cents per transaction, or 10 cents per transaction and 10 cents batch fee
ACH/e-check processing fee: 0.75% per transaction
Chargeback fee: $0
POS system: $0 for Mobile POS app
Virtual terminal: $0
Card readers: $65
Terminals: Third party
Stripe reaches more countries, accepts a greater variety of payments, and integrates with more systems, whereas Authorize.net offers more of a plug-and-play solution. Also, despite Stripe being more programming-heavy, users give it a better usability rating than Authorize.net, which they say can take some effort to set up and has an older-looking interface.
Chase Payment Solutions: Best Traditional Merchant Account
Chase Payment Solutions

Pros
Negotiable rates in some cases
Reputable bank with global reach
Same-day funding to Chase business checking account
Cons
Requires a Chase business account
Has account stability issues
May require a contract
How It Compares to Stripe
Chase is a direct processor and works more with both resellers and merchants.
Both offer flat-rate pricing.
Stripe's rates are slightly higher than Chase's.
Chase charges a monthly fee for ACH/echeck services; Stripe charges 0.8% per transaction.
Chase's chargeback fees can be more expensive.
Both can process international payments.
Both offer business funding, but Chase has other banking services, too.
Chase includes same-day payouts; Stripe charges extra for rapid payout.
Stripe offers more integrations.
Chase is one of the biggest names in the banking industry and is a direct processor of credit card transactions. Thus, if you don't need a lot of specialized integrations but are more interested in straight processing online and in-person, then it may be able to supply your needs and offer a quicker payout, especially if you have a Chase Business checking account.
It offers a mobile POS app, and an online store, plus billing and invoicing. Like Stripe, Chase processes international payments, but it beats Stripe in its other business offerings—like checking and savings, loans, and credit cards. This makes it a good choice for businesses just starting out that need more than payment processing. It tops our list of the best checking accounts for small businesses.
Chase Payment Solutions Pricing
Monthly fee: $0
Processing fee: From 2.6% + 10 cents to 3.5% + 10 cents
ACH Processing: $25 per month for 25 transactions, 25 cents for each additional, or 1% for certain platforms
Cancellation/early termination fee: $0
Chargeback fee: $25–$100 per transaction
Deposit speed: Same-day deposit and next-day funding
Hardware options: $49.95–$399
As a direct processor, Chase makes payment processing simpler; funds are transferred faster for as long as you have a checking account with Chase. However, there have been frequent reports of poor customer service and some complaints over contracts that ended up with users having to pay cancellation fees.
How We Evaluated Stripe Alternatives
When looking for the best alternatives to Stripe, we considered dozens of excellent payment processors, many of which have features on other best-of lists for merchant accounts and payment processing. We then narrowed it to those that met a need that Stripe did not, or which did something better than Stripe, whether with a tool or as a cheaper alternative. In general, nearly all of these require less programming knowledge, especially when it comes to integrations and POS systems.
Stripe Alternatives Frequently Asked Questions (FAQs)
When is Stripe better than competitors?
Stripe is a favorite among programmers because of its versatility and easy-to-use tools. Even users without programming experience say that the tools are not difficult if you need basic things like invoices and a checkout page. Plus, with over 1,000 native integrations and an API with excellent directions, it can work with just about any software you need. Thus, we think it's the best for online payment processing.
Is Stripe the best payment gateway?
Stripe is an excellent payment gateway and has placed in several of our best-of lists for payment processing for various needs. However, whether it's the best depends on what you need the payment gateway for. The article above offers excellent alternatives for situations where Stripe might not be the best choice.
What is the best Stripe alternative for small business?
It depends on what you want out of your payment processor. Our article lists 10 excellent alternatives that meet needs Stripe cannot or that do something better than Stripe.
Where can I learn more about Stripe vs other payment solutions?
We offer one-on-one comparisons for the following products:
Where can I learn more about using Stripe?
Stripe offers an excellent help section with detailed documentation. In addition, you can check out our article on using Stripe's payment processing tools.
Bottom Line
If you have specialized payment processing needs or a wide range of online payment venues, then Stripe may be your best choice. It's extremely popular among developers for its extensive toolset and ease of use—for programmers. Those who are not tech-savvy or do more sales in person may fare better with a simpler payment processor. Additionally, those doing high-volume online sales may save more money with a payment processor that does interchange-plus processing.
All told, Square is the best Stripe alternative. It offers rates comparable to Stripe but has a powerful free POS system, online store, virtual terminal, and other tools that make it a better choice. Plus, it's easy to use and highly rated by real-world users. Sign up for a free account and get started today.